Home Improvement Projects That Require the Services of a Professional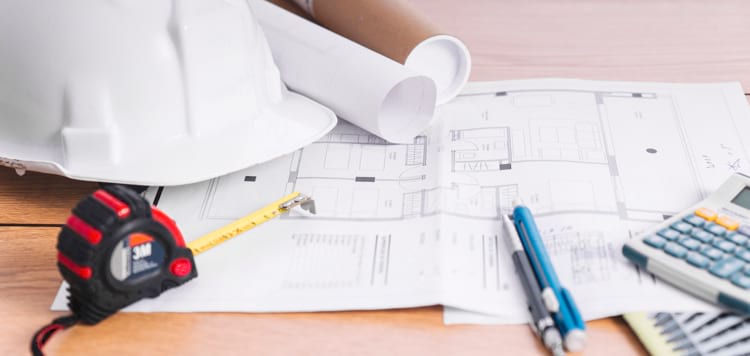 Jun 2018 25
When it comes to home improvement projects, many of us want to save as much money as possible, and with so many DIY shows and websites on the rise, more and more homeowners are rolling up their sleeves and realizing that they, too, can tackle a repair or update themselves. However, there are many projects that simply require a pro no matter how skilled you are with a saw, such as anything involving electrical or plumbing work.
It's important to be well-educated on which projects you can take on yourself; otherwise, you might end up causing damage to your home or adding to the costs of an update, which can also push back the timeline to complete a project. Not only that, you could end up getting injured in the process.
Keep reading for some great tips on how to stay safe and get your home projects done right.
Lead Removal
Homes that were built within the last several years more than likely don't have a lead problem; this is something found in older homes, when paint and different kinds of plumbing contained high levels of it. For those who buy fixer-uppers or are interested in restoring an old home, it's imperative that you have it checked for lead immediately by a professional and set up a time for removal. Lead can be dangerous or even fatal in the right amounts, especially for children or the elderly. Most homeowners spend between $1,558 to $4,300 nationally on lead removal services; click here for more information.
Asbestos
As with lead, many older homes contain insulation that has asbestos in it, a dangerous material that has been linked to cancer and severe breathing problems over the years. If your home is more than 20 years old, have it inspected for asbestos, and remember that it's not just found in insulation; it has also been used in ceiling tiles and roof shingles.
Duct Cleaning
Just like your home, over time your air ducts collect dust and debris. If you notice that your ducts have become clogged, started to grow mold, or a family member is suddenly plagued with allergies, it's time to have a professional come in and clean your ducts. Having your ducts cleaned, in addition regular HVAC maintenance, may also increase the overall efficiency of the unit.
Electrical Work
Any home improvement project that involves electrical work should be completed by a professional. Even if you think you're prepared to do a small job -- such as replacing the doorbell -- it's always best to have a pro take a look rather than winging it. Attempting to do it yourself can result in injury or even death, or at the very least, more problems to fix.
Major Remodels
Major remodels -- such as updating the kitchen with new cabinets or renovating the bathroom -- almost always require the help of a contractor. Not only is it difficult to physically get the job done yourself, you run the risk of creating more problems -- and therefore adding significantly to the cost -- as well as losing motivation for completing the project. No one wants a half-finished bathroom lingering for six months!
Plumbing
Plumbing issues can lead to major problems very easily, especially in older homes, so it's important to have your house thoroughly inspected to make sure no shortcuts were taken when it was built and that everything is up to code. New construction, septic tank or sewer line breaks, and water heater problems should all be handled by a pro.
Taking on home improvement projects can easily become stressful even if you have help, so it's important to start with a good plan and do your research before making any decisions. Set a budget and do some comparison shopping in your area to find the right helpers for your needs. With the right preparation and careful consideration, you can get your home projects done right the first time and with minimal stress.