Chicago Air Conditioning Installation
With a new efficient air conditioning system you'll be able to keep your home comfortable even on the hottest of days. However, it takes expertise to ensure that your new air conditioner lives up to your rightfully high expectations.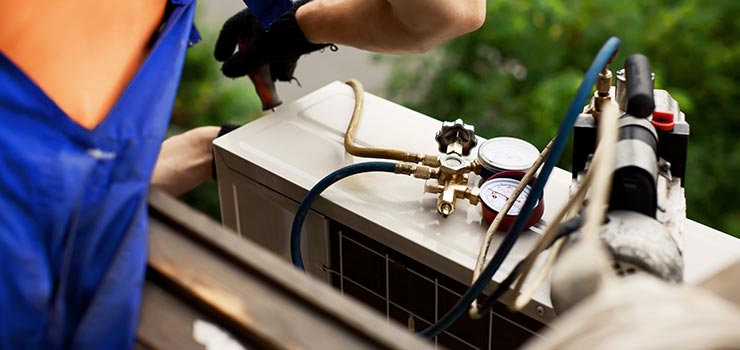 At HVAC Experts, our professional contractors can help you choose the right air conditioning system for your home. We are proud to be working hard to provide top quality services and complete customer satisfaction on all of our air conditioning installation and replacement projects. Whether you're looking to install an air conditioning system in your new house or upgrade to a more efficient air cooling unit, you can trust our professional technicians to complete your air conditioning installation with the greatest of care.
Call us at (630) 216-8883 and we'll help you stay cool when the next heat wave comes.
Different types of air conditioning for a refreshing home
Depending on your needs, you may want to consider a few different types of air conditioners before you make your final decision about the equipment you want for your home.
We work with these types of equipment:
Window air conditioners
Split and ductless air conditioners
Portable air conditioners
Central air conditioners
All of these types of AC equipment are suitable under different circumstances. For example, window units are best used to cool single rooms and are fitted into a window sill or a specialized slot. Split and ductless systems don't require a specialized slot in the room wall - which is convenient if you don't want to make any structural adjustments to your building. Portable air conditioners are excellent for cooling even the hottest rooms, but are noisier than the other types. And central air conditioning is perfect for larger spaces, but is more complex than the other types.
If you are unsure about which type of equipment would cool your space best, contact us and we will help you make an informed decision.
Free estimates to help you get the perfect AC
At HVAC Experts Chicago we know a lot about AC equipment, and can help you get the right unit for your home. We will explain to you while a properly chosen unit may work more efficiently than the largest machines on the market, and help you select the equipment that makes your home truly comfortable. We work with the finest equipment available and have over 20 years of experience in carefully installing units that keep homes refreshing.
Our free estimates are designed to learn about your preferences and needs, as well as answer any questions you may have. We will plan the project together with you, discussing budget, arranging the removal of the old equipment, and choosing the time that works best for you to have your new air conditioner installed. If necessary, we will also help you apply for financing for the new equipment, and work out a maintenance program to keep your HVAC system in the best possible condition.
Contact HVAC Experts for Professional Air Conditioning Installation in Chicago
Air conditioning installation is easy when you work with HVAC Experts. If your current equipment no longer keeps your home comfortable, give us a call at (630) 216-8883 or schedule an appointment with us online and we will make sure that your new AC is efficient and keeps your home in CHicago refreshing during those hot summer days.
We also have an emergency HVAC service available 24/7 all year round and you can be sure we will be there for you in case you need some help with your equipment.